We Started To wink At Both Europe and USA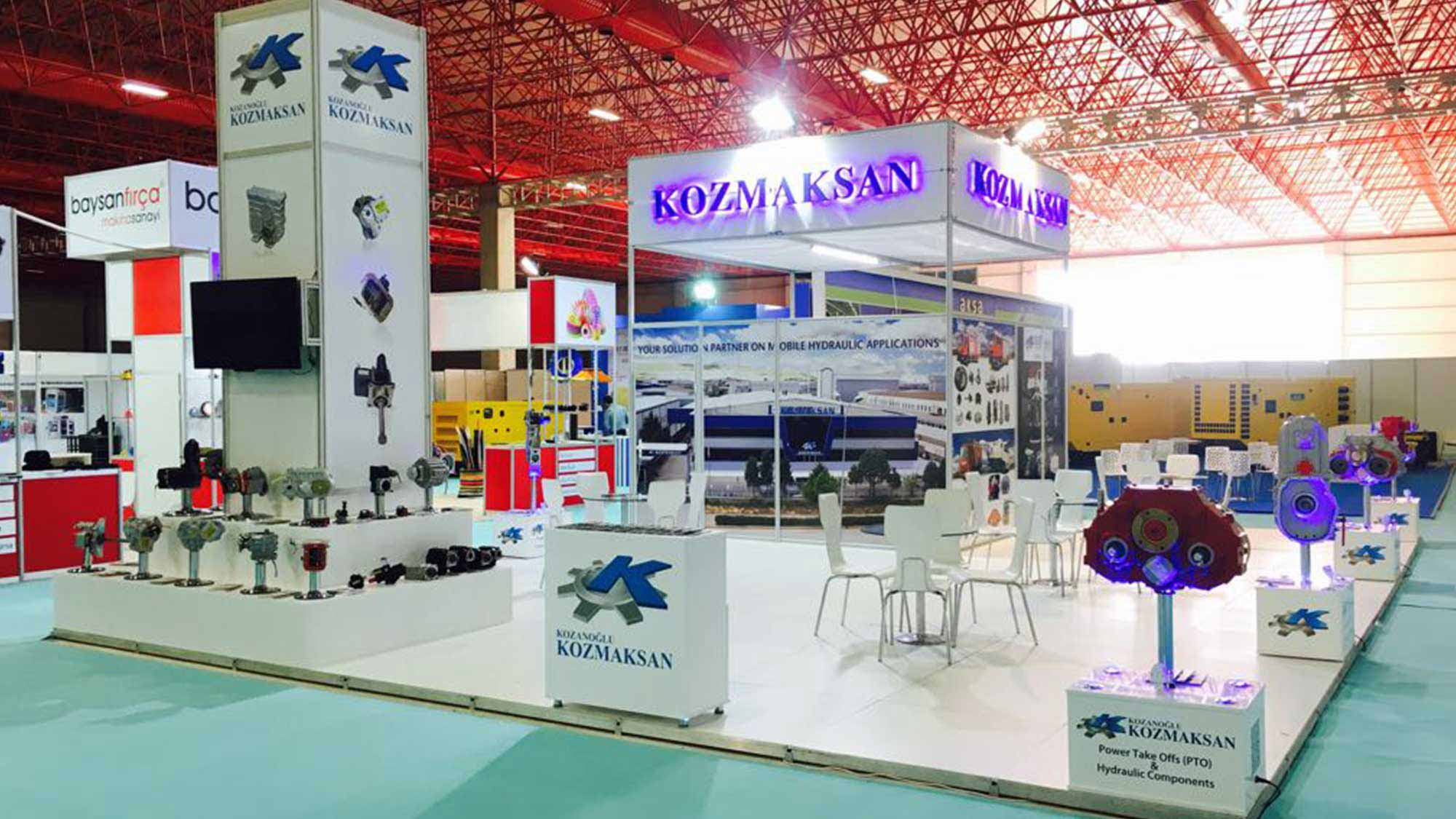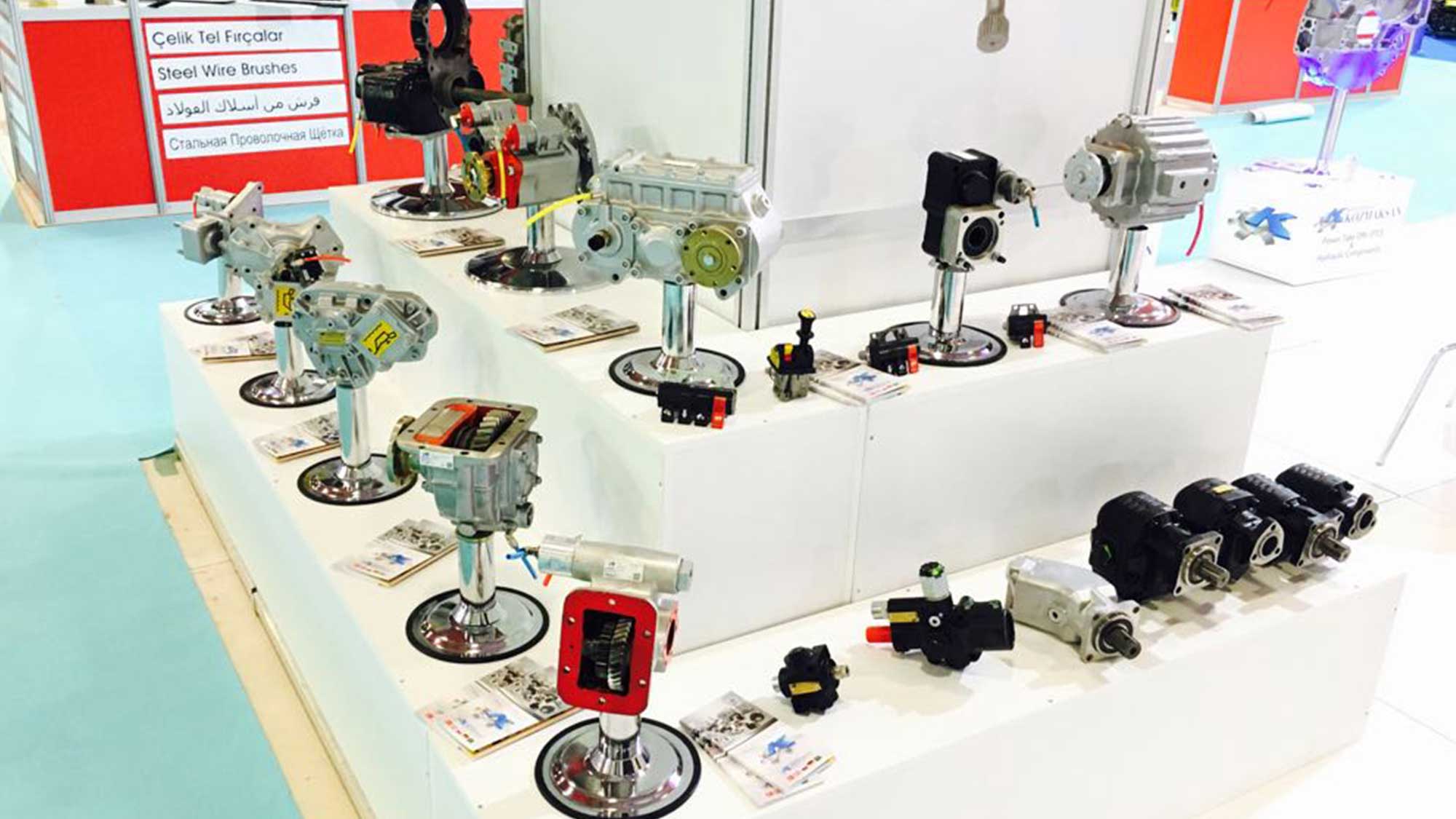 Veysel Altunkaynak "We Started To wink At Both Europe and USA"
With 45 years of long-established past, Kozanoğlu Kozmaksan is the leader of its sector in Turkey. We've visited the company at CM Expo Trade Fair For Construction, Construction Machines and Equipment. Kozmaksan Foreign Trade Department Sales Engineer Veysel Altunkaynak has indicated that they export to 72 countries as Kozmaksan and shared the latest development of Kozmaksan's new products, with MY TRUCK Magazine.
"Kozmaksan Takes The First Place In Domestic Production"
Altunkaynak has indicated that Kozmaksan attends fairs organized in various provinces across Turkey and emphasized the importance of increasing domestic production for better development of Turkey. He said: "The more the domestic companies produce and export, the more our economy will improve. Kozmaksan has put emphasis upon domestic production for a long time and it is a brand that has advocated this approach in various platforms. It is very important for us to take place at such an important fair where completely domestic manufacturers attend. When you say domestic production, Kozmaksan is one of the top ranking companies for main transmissions, gearboxes as well as spare parts used by mounted equipment manufacturers. That's why we had to take our place at such a fair."
"We Produce Services For Eight Different Sectors"
Altunkaynak has stated that Kozmaksan offers services to eight different sectors and said: "Kozmaksan offers services to municipality vehicles and rail system vehicles, with the fire department, forestry, environment and construction sectors in particular. Our products are used on cranes, construction machines, tipper vehicles and concrete pumps, fire trucks and sweepers. At this fair, we're displaying our products used on concrete pumping vehicles, mixer vehicles, tipper vehicles and cranes. There is a great demand for transfer case in all these sectors. On large applications, rather than the PTO, small boxes installed on the main transmission, product groups with large torque capacity that are called transfer cases and Sandwich PTO are required. In the world where technology advances with each moment, it is very important to follow innovations. In order to meet this demand, each year; we improve our production to advance."
Tailored Gear Manufacturing For Germans
Altunkaynak has underlined that Kozmaksan's innovative aspect outweighs every time and said that they're working on a new product project called
UARA.1100
. He con- tinued his remarks about the product: "The project began in 2016 and the product's prototype has been ready as of April 2017. Currently, we've started the mass production of our new product. It is a product used on cleaning vehicles. We've manufactured the product primarily for Germany. Germans have made a functional vehicle that can conduct various functions on its own. We're talking about a vehicle that was never made before in the world. This vehicle features both sweeping, high-pressure water pumping and vacuum as well as other qualities that I can't even list. This vehicle operates with a hydrostatic drive. All these features included in the hydrostatic drive are only possible with our product. A new era may begin in the cleaning sector with this vehicle and our gearbox. We started working to safeguard our product."
Dealership Network That Expands Across Europe
Altunkaynak has stated that Asian countries comprise approximately 70 percent of the 72 export countries and underlined that as a brand, they've turned towards the West. Altunkaynak: "We're expanding our dealership network in Europe. We're in contact with various countries with Spain, Italy and France in particular. We want to improve our dominance in Europe by providing dealerships at these locations. Last year, we gave a dealership to Germany. We have 12 dealerships abroad. Again, we have dealerships in England and Poland.
With the new product and the dealership inaugurated in Germany, our exports to Germany have increased. Australia is also one of the markets we're working. With 2017, we started to wink at both Europe and USA. We have customers and companies we work in America as well; however, it is not a market that we're very strong. As America is a bit far, people have some reservations; however, we're determined to break these reservations. We'll start breaking these reservations with the WWETT Fair we will attend in February. We will bring Kozmak- san's name to the place it deserves in the USA market." and concluded his remarks.
Other News: